Ben Pearse is a Blue Mountains photographer based in Katoomba specialising in portrait, commercial and wedding photography
Judith Nicholls
Ben Pearse is an excellent photographer and a pleasure to work with.Judy Gale
Leanne Smith
Ben has captured so many moments at our sons wedding last Friday. We could see his passion for photography. He went way above what we expected, this was because he genuinely loves what he is doing. Even our wedding guests commented on his passion. Ben always responded to any emails promptly. He is so professional. Cannot wait to see the images. Highly recommend Ben.
Bob
Quick response and great service! Thanks Ben!! My partner loved the photos and the experience, definitely recommend A+++
Michael Shellshear
Who doesn't hate having photos of themselves taken? Well, me, after working with Ben Pearse. Ben made this process relaxed, happy and full of good feelings. It's obvious that Ben has an eye for light, composition, context and mood. Ben is responsive, attentive to feedback and details. He shoots with great confidence and skill until he gets the shots that work for his artistic sense and your stated outcome. Ben's photos speak of thought and intelligence, fineness and creativity. I can highly recommend Ben and his process of photographic creation.
Patricia Salgado
A Minor Production was a MOST satisfied customer of Ben Pearse Photography. Ben is very easy to work with and for three years photographed throughout the Blue Mountains and the Hawkesbury for our several travel mags. Beautiful, exciting and stunning photos of events, of people and of mother nature and her finest and her worst (fires), gave us much to choose from. Ben was a jewel to work with and to encourage us in stepping out beyond our usual ideas. If only more creatives were so balanced!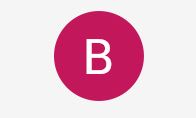 Brett
Ben is an awesome and well regarded Blue Mountains local for professional photography. We engage Ben for our product and event photography for our gallery in Leura. Highly recommend if you're after a nice guy who will look after you.
Kelli Bisset
Ben does great quality work and is extremely flexible and professional.
Huw Charle-Walsh
I had a great experience coming to Ben for photos. I was new to having my photo taken professionally, and he gave me directions during the shoot that later had us looking at plethora of good shots to choose from. He was creative and generous with his time and energy. I was delighted with the quality of the final photos when he sent them through and am looking forward to working more with him in the future.
Josephine Pennicott
Ben was skilful, professional, efficient and a pleasure to work with. He had excellent communication skills making the session stress-free. The photographs he took (of our daughter) were excellent and we would all be happy to work with him again. Highly recommend his services!
Jess Earl
I engaged Ben for a corporate celebration I was holding in the Blue Mountains and from engagement he was responsive, professional, and attentive. At the event itself, Ben blended in to the environment to capture the evening and with the staged photographs, made everyone feel at ease and comfortable. I cannot recommend Ben enough if you would like photographic memories of your event!
Subscribe to our newsletter
Don't miss new updates on your email